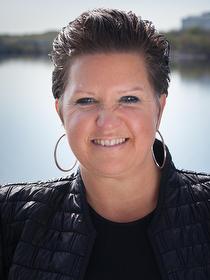 Laurie Hucal
ASP-Accredited Staging Professional
Sales Representative
Phone: 705.688.0007
Mobile: 705.561.9838
Hi, I am Laurie Hucal, The Realtor who makes Your Day!

If you are fortunate to be moving to the Sudbury area, let me be your ambassador to the City of Sudbury and to your homebuying experience.

Whether you are on your own, a couple or a family, I will find you the perfect place to meet your needs at the best possible price.

I have contacts in the financial and legal community as well as construction and contracting, painters, decorators, renovators and other specialties.

Start to finish, I want to make your homebuying experience go as simply and smoothly as possible for you. Let me be the Realtor who makes Your Day!